A Laser marking machine for food packaging industry
People's consumption capacity is growing at the same time, the requirements for packaging are also constantly strengthening. In fact, food packaging plays an important role in food sales. After all, everyone likes things that look beautiful and easy to use. At present, Laser marking machine technology provides us with a good solution in this aspect.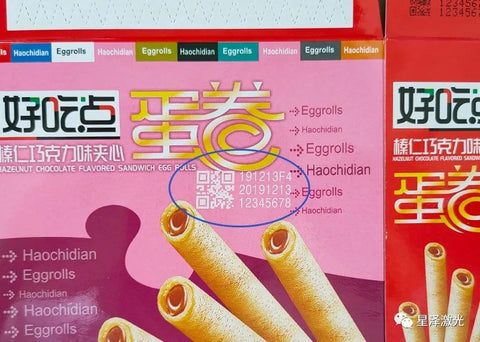 Laser marking machine uses laser beam to directly generate marks on the plastic surface, including marks, codes, words, numbers, patterns, lines, two-dimensional codes, etc. Laser marking machine is used for marking, which has been widely used in the industry for its unique anti-counterfeiting property. Using laser marking equipment to mark the surface of food packaging is an advanced marking technology with high processing speed, which can maintain the inherent surface characteristics of plastic products, and make the text or pattern and plastic into a unified whole.
The Laser marking machine can mark various patterns on the packaging, and also has powerful information tracing function. The laser marking technology is applied to the production line to mark the fast-moving products. The handwriting of the mark is permanent and indelible, which can meet the needs of all kinds of production lines, greatly improves the efficiency of product packaging, and makes the quality monitoring and control more convenient Market circulation traceability is more convenient and effective. More importantly, in the long run, because there is no need for consumables, compared with ink production, the production cost of laser marking is lower.
After all, environmental protection processing is required now. The marking effect of Laser marking machine is to expose the deep material through the evaporation of the surface material, so as to carve exquisite patterns, trademarks and words. With the characteristics of high precision, high speed, clear marking and environmental protection, it has won the support and trust of many customers. Laser is suitable for the needs of the gift packaging industry, I believe its application will be more closely with people's life in the future.