First laser: FPC & PCB laser cutting, marking equipment, the pursuit of outstanding technology
Guangdong Shoura Intelligent Technology Co., Ltd., subordinate to Suzhou Shoura Laser Technology Co., Ltd., is the manufacturing base of Shoura laser in South China. It is located in Songhu Zhigu Industrial Park, Liaobu Town, Dongguan City, with sales and service offices in Xiamen, Chongqing, Hangzhou, Hefei and Nanchang.
Since its establishment, the company has been at the forefront of product manufacturing and innovation in the laser application field, focusing on the R & D and manufacturing of high-quality laser cutting, laser welding, laser drilling, laser marking and laser automation products.
Main products: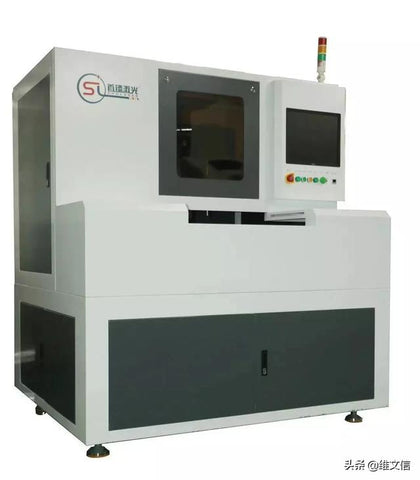 FPC UV laser cutting machine, PCBA laser cutting machine, camera module laser cutting machine, fingerprint chip laser cutting machine, sapphire laser cutting machine, brittle material picosecond cutting machine, precision metal cutting machine, automatic covering film UV laser cutting machine, PET film laser cutting machine, precision solder ball laser welding machine, high power continuous laser welding machine, plastic laser welding machine, 3D Laser marking machine, PCB Laser marking machine, ink removal marking machine, laser drilling system, LED wafer splitting system, ITO film etching system, UV laser curing, vision guided positioning cutting, welding, laser carving and other equipment.
It is widely used in 3C electronics, PCB / FPC, panel display, semiconductor, sapphire, glass, 5g communication, new energy, automotive electronics, hardware appliances, cable pipe, food, medicine and beverage industries.
Characteristics of FPC laser cutting machine
Using nanosecond ultraviolet laser (picosecond is optional), cold light source, laser cutting heat affected zone is as small as 10 μ m;
The minimum focus spot is 10 μ m. Suitable for any organic & inorganic materials fine cutting drilling;
CCD vision pre scanning & automatic target grasping and positioning, the maximum processing range is 500mm × 350mm, XY platform splicing accuracy ≤ ± five μ m;
Support a variety of visual positioning features, such as cross, solid circle, hollow circle, L-shaped right angle edge, image feature points, etc;
Laser cutting is convenient and fast, which shortens the delivery time;
Good cutting quality, small deformation, smooth and beautiful appearance;
It integrates numerical control technology, laser technology, software technology and other optoelectronic technology, with high precision and high flexibility.
application area
Cutting and drilling of FPC soft board
PCB board cutting
Camera module cutting
Fingerprint identification chip cutting
Semiconductor wafer cutting
Sample display