How to deal with the quality inspection report of Laser marking machine
How to deal with the quality inspection report of Laser marking machine? Shenzhen Yibo third party inspection agency provides quality inspection report service of Laser marking machine, issues CNAs / CMA quality inspection report, and issues quality inspection report within 3-7 working days. The report can be used on e-commerce platforms such as Jingdong, tmall, Taobao, Amazon and other major shopping malls. The quality inspection report supports the two-dimensional code system to query the authenticity, with less cost and short cycle.
1、 Introduction of quality inspection report
The so-called quality inspection report refers to the safety and performance testing of products, which can be successfully settled in other platforms such as tmall and Jingdong Mall or supermarket, or as a reference standard for consumers. According to the three-level standards (national standards, ministerial standards and the enterprise's own standards), the quality is evaluated, the basic evaluation is made, and the reasons for the qualified or unqualified quality are analyzed. This is the main part of the quality inspection report. The quality inspection report is valid only if the laboratory is authorized by CMA and CNAs.
2、 Test scope of quality inspection report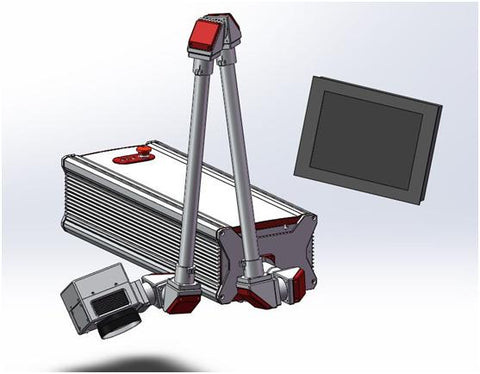 Service capabilities include lighting, chemical industry, machinery, consumer goods, automobile, health care and other industries, providing safety testing, EMC testing, hazardous substances testing, environmental safety testing, performance testing, reliability and failure analysis of electronic and electrical products, material reliability and failure analysis, analysis of metal and non-metal materials, testing of textiles, footwear and leather, Toy testing, food packaging and contact materials testing, certification and training, cargo suitability identification and other comprehensive testing and certification services.
3、 Procedures for handling quality inspection report of Laser marking machine:
The first step: call Yibo staff, provide product information, determine the cost of testing
The second step: sample preparation, send to meet the test requirements of the number of samples
Step 3: fill in the test application form, select the test items that meet the needs, and send them to the laboratory together with the test samples
Step 4: the engineer tests the sample
Step 5: pass the test and issue the quality inspection report with CMA CNAs seal
4、 Quality inspection report of Laser marking machine
Yibo has a full set of well-equipped laboratories, which can provide you with one-stop service. Its advantage is that other institutions do not have. If our testing cycle is short, we can report within 3 days, and generally we can report within 5 days!
5、 Advantages of Yibo Laser marking machine
Support the settlement of e-commerce products, rectification, renewal, audit, sampling and quality inspection report agency, and support the settlement and bidding of offline shopping malls
CNAs and CMA (national level) qualification, report authority
Some products can be reported in 3-5 days, which is the fastest in the whole industry
Complete laboratory facilities and one-to-one engineer service can save your worry and effort
Support online query and download of quality inspection report (required by e-commerce)
The above part is about the quality inspection report of Laser marking machine. For the quality inspection report of other products, you can contact the third-party inspection organization of Yibo. The company has the national CNAs / CMA authorized inspection organization. Focus on the majority of enterprise customers to provide testing, certification, identification, technical advice, solutions and other comprehensive technical services, enterprises in need can directly contact us to consult related business.