laser engraving machine for metal
Laser engraving machine
can be roughly divided into: non-metallic
laser engraving machine
and
metal laser engraving machine.
Non
metal engraving machine
can be divided into: ordinary
engraving machine
(jq9060) and non-metal marking machine (jq30w).
Metal engraving machine
can be divided into metal marking machine (jq50w) and
metal engraving cutting machine
(jq1525). Jq1290
laser engraving machine
Product Description:
With the increasing complexity of
cutting and carving
process, the traditional manual processing and mechanical processing are restricted by equipment and technology. The accuracy of the processed object is low, which affects the quality of products to a certain extent, and even affects the economic benefits.
According to the characteristics of high energy density and strong operability of laser, a new generation of XP system high-speed laser cutting and engraving machine has been successfully developed on the basis of years of production of laser equipment. The equipment has wide range of processing materials, smooth cutting edge, no burr, no polishing, no noise, no dust, fast processing speed, high precision, less waste and high efficiency. It is necessary for all industries and the best choice for replacement.
Functions and product features:
Imported linear guide, high-speed stepping motor and driver make the cutting edge smooth and ripple free;
The integrated frame structure design is adopted to make the machine run stably without noise;
The operation is simple, the
engraving
sequence and processing level are optional, and the laser power, speed and focal length can be output locally or completely at one time, and the adjustment is flexible;
Open software interface, compatible with AutoCAD, CorelDRAW, Wentai carving, Photoshop and other vector graphics design software;
Equipped with water cut-off protector, better protect the laser, extend the life of the laser, optional with foot switch, make your operation more simple and fast.
Exquisite appearance design; Super strength steel plate, industrial grade; Effectively guarantee the smooth operation and service life of the equipment;
Double guide rail operation; Belt drive; You can choose to configure beehive / bar / flat / lift;
Patented technology: unique up and down exhaust smoke and dust removal system; Blowing protection; Carving and cutting materials.
It can be used for laser processing on bamboo, crystal, horn, paper, plexiglass, marble, cloth, leather, rubber, plastic and other non-metallic materials. Clothing, embroidery, cloth toys, home furnishings, fabrics, handbags, gloves, leather materials in toy industry, leather cutting and surface carving. Precision cutting of non-metallic sheet in handicraft, model, advertisement, decoration, electric appliance and plastic industry. Related product model jq1290 (1200mm * 900mm)
Laser power 60W
Laser type: CO2 sealed off glass laser, water cooled,
Effective format 1200 × 900 mm
Water cooling mode
Engraving scanning speed 0-60000mm / min
Cutting speed 0-30000 mm / min
1-100% software setting of laser energy control
Minimum formed Chinese character 2.0 × 2.0 mm, English 1.0 × 1.0 mm
Positioning accuracy ≤ ± 0.01 mm
Supported graphic formats DST, PLT, BMP, DXF, AI
It supports software such as Tiandao embroidery software, CorelDRAW, Photoshop, AutoCAD and various clothing CAD software
Color separation and
cutting
Power supply: 220 V
Working temperature 0-45 ° Working humidity 5-95%
Machine size / weight 1860 * 1410 * 1090 400kg
Jq1525
metal engraving and cutting machine
Laser sets many years of experience in production and use, adopts the latest design concept, equipped with advanced laser components at home and abroad, and introduces a new generation of large format, multi-functional laser processing system, which is simple to operate, convenient to maintain, and more perfect in production safety protection. Its characteristics are as follows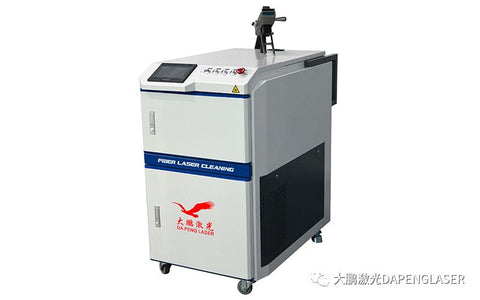 The open working platform facilitates the placement of processing materials and can work with the assembly line to meet the processing requirements of large format materials. At the same time, with large-scale honeycomb platform, blade platform and local lifting platform, this laser machine is not only suitable for large-scale on-site processing industries, such as shoes, clothing, advertising, but also meets the needs of small industries such as model industry, handicraft industry, bamboo products industry. Equipped with automatic focusing, red light positioning and other functions, the machine is perfect, and its function is brought into full play. Truly achieve multi-function, multi-purpose, time-saving and efficient. The hybrid optical path is used in the optical path, which has high light energy utilization; The light path is totally closed, with strong safety performance. Its control system adopts unique intelligent prediction algorithm and improved control algorithm to ensure high-speed processing, stable and efficient operation speed. The laser energy can be adjusted in real time, which greatly facilitates the operation of customers. It also has built-in 128M (up to 1g), which can store 99 files at the same time and support the permanent file storage area for power-off data storage. Thirdly, high power cutting energy automatic compensation function, cutting effect has been greatly improved. In a word, this machine can process a wide range of fabrics, with smooth incision, no flash, automatic closing, no deformation, and graphics can be designed by computer at will.
Application Industry:
Kitchen utensils sheet
metal cutting
, advertising words, large format cutting, clothing proofing, leather industry, shoe industry, decoration industry, furniture industry, packaging and printing industry, model industry, arts and crafts industry, etc.
Applicable materials:
Metal sheet, acrylic, plexiglass, glass, cloth, leather, paper, bamboo and wood products, film, canvas, etc.
Technical parameters:
Product model jq1525
Laser power 130W / 150W
Laser type: CO2 sealed off glass tube laser, water cooled, 10.6um
Effective format 1500mm × 2500mm
Water cooling mode
Engraving scanning speed 0-60000mm / min
Maximum speed 30000 mm / min
Cutting speed 0-1000mm / min
1-100% software setting of laser energy control
Minimum formed Chinese character 2.0 mm × 2.0 mm English 1.0 mm × 1.0mm
Maximum scanning accuracy 2500dpi
Positioning accuracy ≤ ± 0.01mm
Supported graphic formats DST, PLT, BMP, DXF, AI
It supports software such as Tajima embroidery software, CorelDRAW, Photoshop, AutoCAD and various clothing CAD
Software
Color separation
cutting
has wood products, paper, leather, cloth, plexiglass, epoxy resin, acrylic, wool, plastic, rubber, ceramic tile, marble, crystal, jade, bamboo products and other non-metallic materials.