Liaocheng Decheng Laser marking machine makes life colorful
In today's life, we can see everywhere the marking patterns, words, shapes, logos, the trademark on the back of Apple mobile phone, the water mill printing on jeans, the manufacturer's trademark under car seats, and the logo on bags, the marking of food and drug packaging, the marking of various metal signs, the personalized marking of cola drinks, laser and so on. These are the products of Laser marking machine, It can be said that the application of Laser marking machine is everywhere in our vision.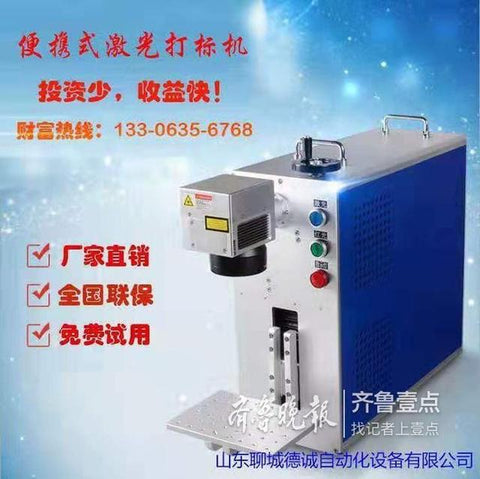 With the popularity of Laser marking machine, businesses are seizing this opportunity to produce all kinds of marks, as well as bar codes and two-dimensional codes, which appear on our business cards, bags, clothes and cars. All these are beneficial to the success of Laser marking machine. Compared with the previous marking methods, it has the advantages of simple operation, fast speed and stable operation, Laser marking machine has incomparable advantages.
The reason why Laser marking machine can occupy a large market in all walks of life is its excellent marking function and perfect marking effect. Laser marking machine is through the integrated laser system, through optical conduction, to achieve the purpose of surface marking processing, it is divided into metal marking and non-metal marking, because the Laser marking machine covers a wide range, so it has no products that can not be marked; Secondly, its marking method is very novel and accurate. The whole process of the Laser marking machine is controlled by computer software, which can automatically identify and accurately analyze the graphics. It is fast and accurate, and it is easy to operate. The marking is clear and there is no wear. Moreover, it greatly reduces the labor cost and improves the efficiency and productivity of the company. Laser marking machine is a high-tech product, its price is more reasonable, so it is favored by the majority of consumers.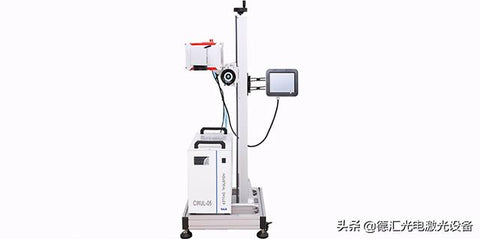 With the combination of laser technology and computer technology, users can realize laser printing output as long as they program on the computer, and can change the printing design at any time, which fundamentally replaces the traditional mold manufacturing process, and provides a convenient tool for shortening the product upgrading cycle and flexible production.
Liaocheng Decheng automation equipment Co., Ltd. is a manufacturer of large-scale carving, cutting equipment and industrial automation marking equipment in China. Is a laser precision machinery, CNC equipment development, engraving, cutting software development and modern management as one of the professional engaged in laser engraving, cutting, marking equipment, mechanical engraving equipment research and development and production of high-tech modern enterprises. The company now covers an area of about 20000 square meters, with more than 150 employees, including more than 20 researchers and more than 10 master students. The company has also established long-term technical cooperation with Beijing University of technology, Tsinghua University, Shandong laser research institute and other scientific research institutions. Since the establishment of the company, we have provided high-quality laser engraving machine, laser cutting machine, Laser marking machine, mechanical engraving machine and metal engraving machine. With convenient and fast pre-sales and after-sales service as its own responsibility, in the process of the company's development and growth, it constantly improves its own development, design and production capacity. With laser technology, engineering optics, industrial automation, mechanical design and computer technology as the core, it integrates R & D, production, sales and service. We have continuously developed domestic and foreign markets, obtained relevant international quality system certification (CE and ISO9001 system certification) in the field of new product development, software development and quality inspection, and developed and put into the market more than 30 kinds of laser engraving machines, laser cutting machines, Laser marking machines, mechanical engraving machines, etc., which perfectly reflected the comprehensive strength and product reputation of the enterprise.