Saishuo laser rotary laser marking machine
Dongguan saishuo laser produces and manufactures
laser marking machine
,
laser welding equipment,
laser cutting machine
and so on. We choose the production and processing methods. Every process is hands-on, without any carelessness. We provide customers with high-quality and efficient laser cutting equipment. Every machine and equipment of saishuo laser can be made individually according to the customer's regulations, plus auxiliary parts, so as to achieve customer satisfaction as much as possible.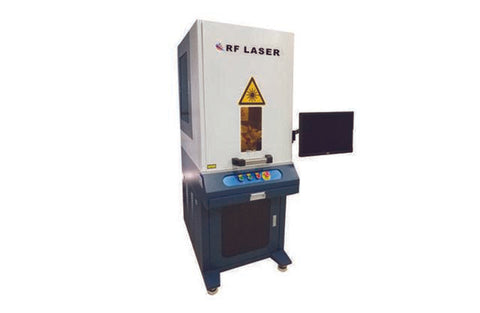 The rotary
laser marking machine
is a rotary platform which is based on the laser marking machine. This kind of special manufacturing equipment can be converted at will. In addition, the rotary platform improves the scope of material appearance. It can not only laser mark the raw materials of general plan, but also more accurately complete the laser marking on the inclined product workpiece without defocusing during production and processing, Even the complicated slope can be easily solved, such as: cylindrical, circular, curved materials, can be more fixed
laser marking
.
The rotary
laser marking machine
has the advantages of high photoelectric conversion rate, long service life, easy maintenance and faster laser marking speed, which further improves the production and processing efficiency. Fast focus and scanner system software, laser beam transverse mode, short single pulse, peak value output power, high repetition frequency, to produce satisfactory
laser marking
effect for customers.
Saishuo laser rotary
laser marking machine
is widely used in the laser marking of all kinds of metal materials or non-metal materials on the slope, and is widely used in the production and manufacturing of mobile phones, three-dimensional power supply circuits, equipment, molds, 3C electronic devices, auto parts, electronic device communication and other fields.
Laser marking machine
is not a complete original industrial equipment. It can decide its own equipment and price according to the customer's manufacturing requirements. If there are 20000 pieces that can be processed, there is no need to use more than 100000 pieces to process, but there must be more than 100000 or even several hundred thousand pieces of machinery and equipment. If you want to take tens of thousands of pieces of machinery and equipment, there is no doubt that the coefficient of difficulty is much greater, Or not at all. The salesperson will give you the basic production and processing requirements, give a large range of early section price as a reference, if you have to detailed price, generally also have to go through the process of making samples. Test the sample, estimate the production capacity and select the most suitable laser marking machine and equipment. On the Internet, you can often see shops with real prices, such as "6000 XX laser marking machines". These machines and equipment are basically pitfalls. Even if they are bought back, they are unlikely to be brand-new and upgraded. Maybe they are renovated mobile phones or machines and equipment that have been replaced in the sales market for a long time. If they are bought back, they may not be used again in two months, even if it is the guarantee period of service, But maybe I can't get in touch with the salesperson at all. This kind of price basically doesn't issue a tax invoice and doesn't sign all reasonable contracts. Therefore, there is no way to ensure the long-term stable operation of machinery and equipment, and it is unlikely to have high-quality after-sales service.
The price of
laser marking machine
varies according to different parts. The price of ultraviolet
laser marking machine
is generally about 5W to 35W. According to different production and processing requirements, different system configurations, such as scanning galvanometer, field mirror and laser manufacturer, the price will vary. The price of CO2 laser marking machine is generally between 3W and 25W. How can there be such a big difference? It is basically due to the different application fields. For example, the laser generator required for laser marking of copper paper and coated paper products is different. The price difference will be thousands of pieces. The price of fiber line
laser marking machine
is 2w-15w, the same or different hardware configuration, such as laser manufacturer, laser generator output power, scanning galvanometer field mirror and other hardware configuration. Naturally, this is a general section, only as a reference, the key or purchase of
laser marking machine
must be established before manufacturing requirements.