The necessary stationery for the beginning of the school season
Tomorrow is the start of school
I believe many people can't help singing a song
School starts so fast, it's like a tornado~
I'm going to say goodbye to my wonderful holiday
To the long lost Campus
Of course, stationery is indispensable in the new semester
When it comes to school stationery, pen must be No.1
Laser marking pen, welcome the new semester, write a new chapter
Transformation of pen by Laser marking machine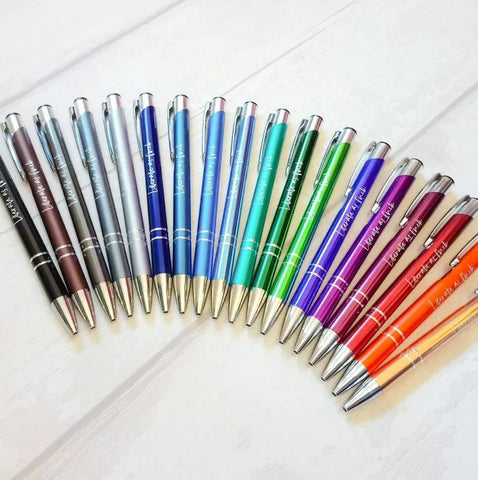 It can carve any pattern on the body of the pen
If engraved with your name
Or brand your favorite personal pattern
Stand out in the same pen
Never "bump pen" with other
It's not just the body that can be customized
The nib can also play tricks
The laser beam of non-contact processing will not damage the nib
The carving lines are clear and beautiful, with both quality and appearance
It's the icing on the cake for the look and feel
People can't help but immerse themselves in the fun of writing. The new semester makes people nervous and excited
With excitement and expectation
With laser engraving pen
Embark on a new journey of learning!
Portable small DIY Laser marking machine dmf-e-a
Functional features
DC power supply, supporting large capacity lithium batteries or batteries, unlimited indoor and outdoor, greatly improving the practicability and mobility;
The galvanometer has built-in double red light, and the electric lifting frame can easily realize the electric auxiliary focusing;
Red light preview of marking range, easy for novices to operate;
Built in dust purification system can filter dust efficiently;
Self locking protective cover: according to the layout of the work site, adjust the protective cover to the appropriate position, fasten the self-locking hinge with a wrench, and lock it at one time, so that each opening and closing is in line with the general custom;
Anti collision rubber cushion: the edge of the operation platform is equipped with anti-collision rubber cushion, which can effectively avoid the direct contact with the metal platform when the protective cover is opened and closed, and has a good cushioning effect.
Process application
It is suitable for surface marking of most plastics, stainless steel, alumina, copper and other alloy materials.
Process display