There is a strong demand for 3D printing. How to rationally analyze the advantages of Laser marking machine
The demand for 3D marking is growing.
In the case of marking or non planar texture, such as curved surface, inclined surface or trapezoidal surface, free-form surface and concave surface, laser marking market is considered to be a growing market. Unfortunately, the defect of traditional Laser marking machine and integrated machine is that they can only mark the flat surface, while the cylindrical surface can only be marked by rotating or moving parts in the marking process. However, the existing calibration method to realize complex shape surface is to use robot or complex 5-axis machine cost and complex programming.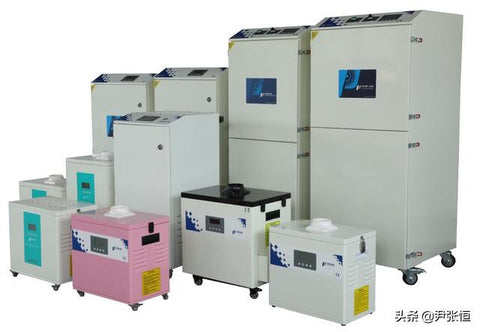 Laser marking machine - wide use and other advantages.
Laser marking is widely used in various industrial fields. After optimization, it can permanently achieve high contrast marking on almost any material. Such marks can be used for manufacturing identification and tracking functions. Can achieve the protection of anti-counterfeiting trademarks or achieve some functional purposes (such as time signs). At present, the demand for aesthetic signs is growing rapidly. These signs include trademark logo (computer tablet) and decorative signs for special purposes, as well as unusual decorative signs in automobile parts, such as trim parts, dashboard and corresponding buttons, gear shift lever and tail lamp details.
To be exact, for a specific marking application, its application in different situations is very different. However, in most cases, manufacturers want to be able to make permanent marks, and usually require that it is difficult to imitate the degree of forgery or change. This reality makes laser marking far better than inkjet marking or ink pad printing. In addition, for many food and beverage applications, as well as some pharmaceutical and pharmaceutical products, label the place in direct contact with patients and contact with the substances they ingest. In addition, this does not include the traditional ink marking. Another common requirement is that the marking process should not cause damage together with the surrounding environment (unmarked material) and the underlying material. At the same time, there must be as little or no post-treatment as possible (e.g. cleaning). With the matching of laser power, wavelength and pulse width with the absorptivity and thermal characteristics of the target material, this kind of spatial selectivity can be used for relatively direct marking or even high-resolution marking.
Laser marks can be classified according to the material surface (such as engraving) or the change of material surface color under laser irradiation. Material removal can be simple carving method, or selective removal of coating or paint layer. Use infrared laser to blacken food locally, or use ultraviolet laser to blacken a kind of white plastic containing abstio2 which has been used in kitchen, or use visible light laser or ultraviolet laser to change the color of white plastic, or use foam to whiten white polymer, or use visible light laser to change the color of white plastic, Or use ultrashort pulse laser to mark the specific metal surface in black, as shown in the figure above. All the lasers produced have a large laser power range and can be evaluated and optimized for all markers. Can provide independent laser, laser marking subsystem or the whole machine positioning and automatic sorting function. In addition, all of these laser systems and integrated devices provide the best choice for smartmap3d.