What is CO2 laser engraving machine
What is CO2 laser engraving machine? CO2 laser engraving machine is a common equipment in advertising industry. CO2 laser engraving machine can be used for cutting, engraving and marking. The lines drawn by CO2 laser engraving machine are much thinner than those drawn by mechanical engraving machine, and the edges are smoother. Today we focus on "what is CO2 laser engraving machine". CO2 laser
What is CO2 laser engraving machine?
CO2 laser engraving machine refers to the engraving machine using CO2 laser technology.
CO2 laser is a kind of gas laser which uses CO2 as working material.
What are the advantages of CO2 laser engraving machine?
This kind of engraving machine has a wide range of applications, can be used for any non-metallic material processing, and the price is cheap.
Very safe and reliable: the processing of this kind of equipment belongs to non-contact processing, so it will not cause damage to the material, there is no "knife mark", and the material will not deform.
CO2 laser engraving machine processing delicate: general processing accuracy can reach 0.02mm.
Very environmental protection, low cost: beam and spot diameter is small, generally less than 0.5mm, the material is very economical, very safe and hygienic when processing.
Good processing effect: it can ensure the same batch of material processing effect.
High processing efficiency: fast processing speed, short delivery cycle.
Processing Chen benlow: no quantity limit, can carry out mass production.
What is the application material of CO2 laser engraving machine?
CO2 laser engraving machine can carve a lot of materials, including epoxy resin, ceramics, plastic, spraying materials, plastic rubber, electroplating materials, coating materials and so on.
CO2 laser engraving machine can also be used for PVC pipes, medical devices, packaging bottles and cans, mobile communication, hardware products, knives and kitchenware, tool accessories, electronic separation components, integrated circuits (IC), electrical circuits, precision instruments, glasses and clocks, computer keyboards, jewelry, auto accessories, plastic buttons, water heating accessories, sanitary ware, etc.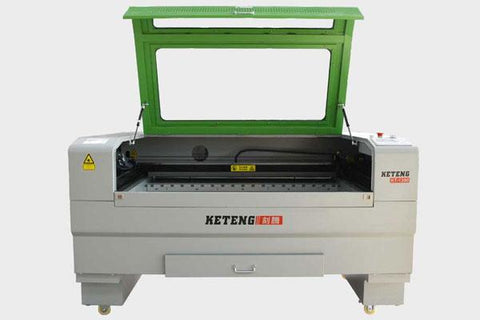 What is CO2 laser engraving machine all understand. CO2 laser engraving machine belongs to the general equipment, this type of equipment is quite popular in the market.